Steel Sheds, Cellar Doors, Storage Buildings, Lockers & More!
WE SHIP NATIONWIDE!
1-631-789-6500
---
A+ BBB-Rating
---
Steel Sheds
Durable steel shed construction from Man Products. We provide you with the most durable and affordable metal building storage sheds available on the market. Increase your shed storage with our various models.[View Video]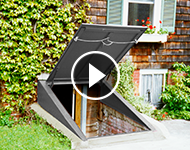 Cellar Doors
Construsted from heavy-duty steel for durability, these are the only single door access on the market. Each of our Doors come with Hydraulic Assisted Lifters, an Outside Keyed Entry and Fully Welded Seams. [View Video]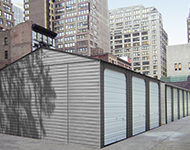 Buildings
Built to accommodate any size, commercial buildings from Man Products are the solution to your building needs. Each one of these products is designed according to the highest standards of steel construction.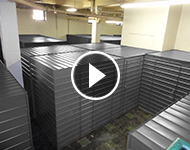 Lockers
Turn wasted space into valuable, safe and secure storage. Any configuration you may need can be designed by our engineering staff. As a manufacturer, we can accommodate pipes and low ceiling obstructions!


Free Delivery & Installation for fhe New York Tri-State Metro Area*

A trained installer delivers and installs any of our products free of charge.*

*A surcharge may apply to counties outside of our normal delivery area. Southeastern Pennsylvania Residents please call for delivery details.

Get it Installed
We send a trained installer to your location to deliver and install any of our products free of charge.*

INSTALLATION SERVICES
& REPAIRS >
---

Delivery
FREE DELIVERY & INSTALLATION
for fhe New York Tri-State
Metro Area.*

GET STARTED >


Materials
Galvannealing is a process of galvanizing and annealing steel to produce a product that is strong, durable and corrosive resistant.

GALVANNEALED >


Still have
Questions?
Can't find what you're looking for? Still have questions? Call
1-631-789-6500 or go to our Contact Page.

CLICK HERE FOR OUR CONTACT PAGE >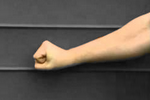 Our Undisputed
((( Strength Test )))
POUND IT WITH
YOUR FIST!
You can't dent our shed by hand. Try doing that with sheds from any Home center. Our steel sheds cannot be dented by hand.

Super Tough





PRINT PAGE